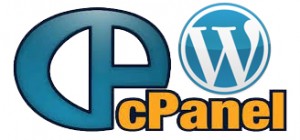 WordPress Installation In Cpanel Through Softaculous
You can install WordPress within 2 minutes using Softaculous app installer thats available in CPanel. Install WordPress in a single click. Database and other settings will be  automatically configured by that one click script installer. Follow below tutorial to start your website with WordPress.
Video Tutorial
Step 1 : Login to your CPanel.
Step 2 : Find "Software/Services" in the home page.
Step 3 : Click "Softaculous". This is the One Click Installer helps to install a WordPress.
Step 4 : Find "WordPress" thats available under "Blog" Category.
Step 5 : Click "Install"
Step 6 : Fillout the form carefully. Use strong Username & Password.
Step 7 : Click "Install" button thats available below that form.
WordPress manual Installation In Cpanel
This WordPress manual installation tutorial helps to install a WordPress in CPanel if One Click Installer is not available. This method of installation is same for all other control panels without WordPress installation tool.
Tutorial through video
Upload a WordPress file Into your webdisc
Step 1 : Download WordPress file from wordpress.org
Step 2 : Login to your CPanel.
Step 3 : Find "Files" then click "File Manager".
Step 4 : Upload that downloaded WordPress file into "Public_Html" folder.
Step 5 : Right click on the file and click "Extract"
Create and Configure a Database
Step 6 : Back to your CPanel home.
Step 7 : Find "Databases" and click "MySQL® Databases".
Step 8 : Type a name for your database, then click "Create Database" button.
Step 9 : After creating the Database, create a Database User account.
Step 10 : In "Add User To Database", select Database and Database User. Click "Add" button to connect a Database User with Database.
Step 11 : Select "ALL PRIVILEGES" and click "Make Changes" to connect a user with a database.
Install WordPress
Step 12 : Visit your website and click "Create Config File".
Step 13 : Fillout the form carefully using the database username and password previously created by you.
Step 14 : Keep "localhost" as "localhost".
Step 15 : Provide an admin username and password (For login to your WordPress admin panel).
Step 16 : Click "Install" button to complete the installation.
Step 17 : Visit "http://yourwebsite.com/wp-admin" access your WordPress login.
Step 18 : Delete the "Install" folder from file manager once installation is completed.