FTP stands for File Transfer Protocol. The File Transfer Protocol helps in transferring files over a computer network. It is one of the protocols used majorly for transferring large amounts of data. FTP needs a special client program to run. It also needs a separate port, like port 21. With the help of FTP, you can transfer any amount of data from your computer to the server.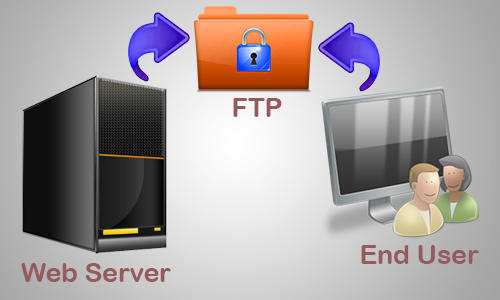 Nowadays, FTP is being replaced by cloud computing in many places. But FTP will still have its place when large amounts of data transfer need to be done. The one feature FTP lacks is security. It can provide direct access to the servers and can be used by anyone. Major companies shut down their FTP port to avoid mishaps. FTP ports are easier to set-up. For example, you can think of FTP as an electricity generator. Imagine you have only one wire between the generator and your computer. This is the simplicity of FTP. It provides such direct access to data. Nowadays, secure File Transfer Protocols like FTPS.SFTP have been introduced.
Services by our company
Are you interested in transferring files? Do you have to upload large data to your servers? Actually, our company ZolaHost can take care of your website for you. We provide complete webhosting solution. We set up a website all types of domain names for you like .com, .net, .org etc. Our company can register the domain you want and can host it with 99.9 % uptime guarantee. We offer to maintain your site for a reasonable pay. Our panels are easy to administer, yet gives full control to the user. We also provide many more services for your website like Search Engine Optimization and free web designing. Our web designing is always contemporary and simple, with a Professional finish. We also provide services on website redesigning. We can also design a unique and custom logo for your website or company.
You can browse through a wealth of 1500+ website templates to design your website on. You can create a website with us in just 5 minutes. Opening a website with us is bound to cost you less than your average telephone bill. We always establish good rapport with users. We provide 24 hr online assistance, chat and support. You will experience the best customer service here.
So if you need any help or assistance in hosting your website, registering or renewing or transferring your domain, or if you need website designing or redesigning or logo design, the right place to look for is ZolaHost.
Also, don't forget SEO optimization. Contact our customer support now to avail premium services!