More number of bloggers are doing event blogging nowadays by publishing the news and information about the events like Festivals, National Celebrations, Sports and more events. They got huge amount of realtime visitors on the event times. Normal shared hosting can't handle that amount of traffic definitely. They need more powerfull and fully optimized servers that can handle more than 3000 realtime visitors at a time easily.
VPS For Event Blogging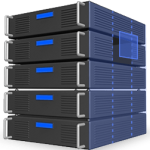 We are providing the best quality of fully managed VPS servers for the bloggers who are doing event based blogging. Our servers can handle your high amount of traffic without any trouble and downtime on event times. Lots of events based bloggers are using our VPS servers already. Our VPS is fully optimized to handle more realtime visitors at a time.
Control Panels

We are providing cPanel, Plesk Panel and Vesta Control Panel are options to install the control panel on the VPS. You can choose one of those which one control panel you want to install. Cpanel and Plesk Panel are the premium paid control panels and you need to pay the license cost every month for these control panels. Vesta is the free VPS control panel currently used by more website developers.
WordPress Installation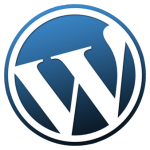 We know most of the event blogs are using WordPress as a backend application. Our VPS is specially optimized to running the WordPress websites faster than a normal hosting. Control Panel is not a matter to installing and managing the websites using WordPress. If you don't know how to install the WordPress, We will help you to install it and we have published the tutorials already.
Features
Fully managed service.
Guranteed resource and bandwidth.
Host websites is not limited in our VPS Hosting. You Can host and manage unlimited websites.
Unlimited Database & FTP Accounts
You can upgrade your VPS at anytime when you need more resource.
If you want to move your websites from another hosting provider to our servers, we can do the migration for free of cost.
Our technical team will help you to optimize the site for delivering the content with better performance.
We are delivering the servers integrated with NGINX.