Do you know there is a way to earn with big web hosting companies? Features like affiliate marketing and reseller hosting provide an excellent way for people of all ages to earn money. Among them, affiliate marketing is very easy and can be taken up from your home. Let me tell you more about the web hosting affiliate program.
What is an affiliate program?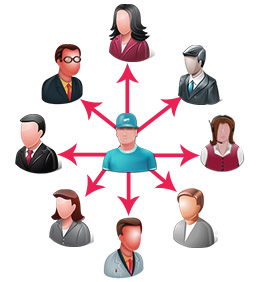 Affiliate programs are started by certain companies to make them popular and attract customers for them. In affiliate marketing, all you have to do is to make your company known to many people. If anybody interested joins the company and mentions you as the referrer, you get paid for it. For example, think of your company as a large building. The company's affiliate programs are like doors. If someone goes into the company through your door, you will get paid. There are many companies out there that use such marketing methods.
Methods of advertising in affiliate marketing:
The company you choose will have their own ads and logos. You will have to advertise that company extensively. For example, you can use advertisements of various types with text, flash and colors and display them in prominent websites. If you have a website with medium to high traffic, then you can share affiliate links or attach images that redirect to your company. You can also write posts for your readers about the company's features and specialties. You can create banners and place ads on social networking sites too. You can also get the company's button from their page and display them as your sponsor. You will have to adopt regular marketing methods to achieve success.
Rewards for sharing: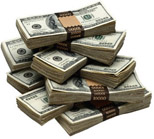 Each company offers different types of rewards and points. You can redeem them for various objects or services as per their scheme. Some companies use revenue sharing. This means if you contribute an article to a page, you will get revenue for each visitor that reads the article. Some companies offer to pay you in cash. Some companies offer other things or services or coupons as a reward. Many companies promote pay per click. It means if somebody clicks on your ad, you will get money. There are also methods like pay per lead or pay per sale.
Benefits of affiliate hosting:
With affiliate hosting, you never have to work hard of long hours or start your own company. You are just referring others.
You don't have to deal with server issues or customer complaints. Your company will manage everything.
You can do affiliate web hosting even with your basic phone or smart phone. It does not require any capital or any setup.
Affiliate hosting with ZolaHost:
Our company, ZolaHost provides an affiliate web hosting program. All you have to do is place advertisements that lead to our company on your site or any other web page. You can also join your friends and relatives and tell them about the importance of websites. Our referral program is a sure success if you know the correct way to market. You can make a reasonable profit through our program easily.
For more information about our reward, visit our Affiliate Page.