VPS servers are an excellent solution for people looking to host medium to large websites. If you enjoy a bit of creative web page maintaining, then VPS may be the best hosting solution for you. But how will you know for sure?
What is VPS?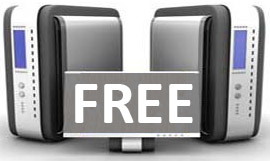 As you may have known, VPS stands for Virtual Private Servers. In VPS, more than one servers are hosted in a single machine. All the servers are from the same machine, but each machine is allocated a specific amount of resources. The user of each machine is allocated full freedom inside his container. You can run any OS you want or display any script you choose. So you have the responsibility of taking care of your OS upgrades and blog updates. The service provider will help you with all hardware maintenance. The company usually provides all security fixes for the larger machine. You may choose to install extra security for you.
VPS servers are maintained from both the company's side and the user's side. The other options out there are shared hosting and dedicated hosting. In shared hosting, there is no responsibility of the user. In dedicated hosting, the entire responsibility is on the user. So VPS is a moderate level between both. If you choose VPS, you can have a manageable amount of work and rest.
Why choose VPS?
It has full freedom regarding OS, like dedicated servers. You have root level access to all your applications.
You and the company can split responsibilities. In dedicated server, you don't have any help from the company. In Shared server, everything is managed by the company.
You don't have bottleneck issues. You will be allocated your own amount of bandwidth, CPU and RAM.
You can reboot, format or restart your container without affecting others. Restarting others' servers will not affect you too.
The price is a bit higher than shared hosting, but VPS costs very less than a dedicated server.
These are some features unique to VPS.
Who needs VPS?
Since VPS allows full freedom on software, VPS can be a good choice for anybody wishing to take care of some blogging and maintaining of websites. VPS servers provide the correct balance of freedom and space for experimenting and expressing your unique statement and style. Also, if you feel dedicated servers are very hard and difficult to maintain, you can choose VPS instead and enjoy the partial freedom and help from the service provider.
Can you believe you can actually try and know all the features said above for free?
Our company ZolaHost provides a VPS free trial period for you. So you can know about all our features. This trial will help you decide if VPS is the right choice for you.
To avail more features and offers, start your free trial today….!

Sorry…! Out Of Stock…!