We can easily download the complete backup of your websites from AAPanel. We have to download Files & Database as two different backups.
File Backup From AApanel
1.Login to Your AAPanel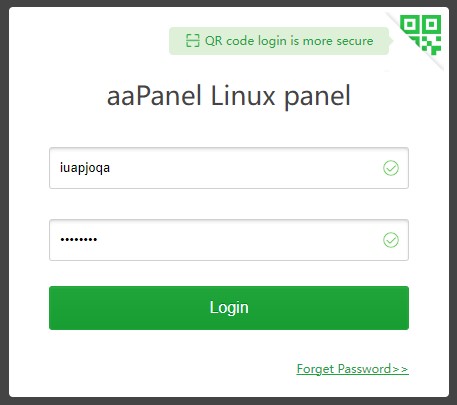 2.Visit FTP & Click Add FTP for create a FTP Account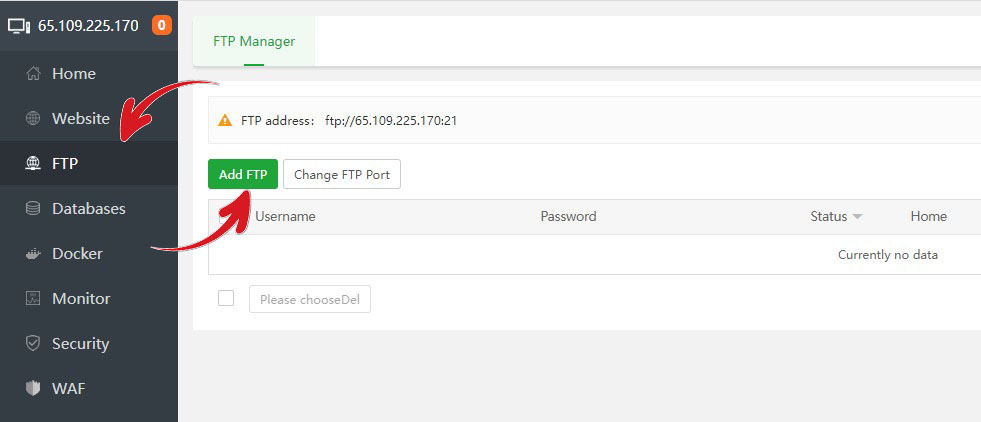 3.You need to remove the FTP username automatically added with Document Root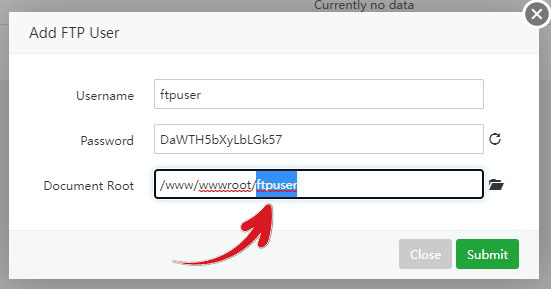 4.Continuue with the document root like this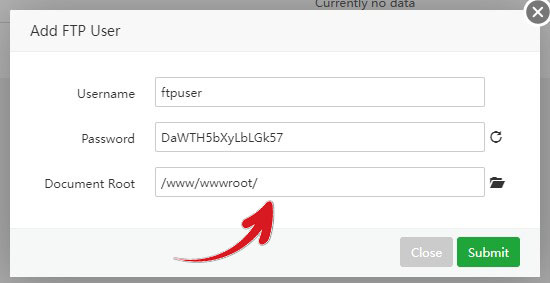 5. Click Here to Download the FileZilla Client
6. Open the FileZilla and connect using your server IP, FTP Username & Password you have create before
7. In Local Site section, select the folder from your machine for store the backup file

8. Select all web folders (CTRL+A), Right Click over the selected Web folders and press Download to start downloading the files.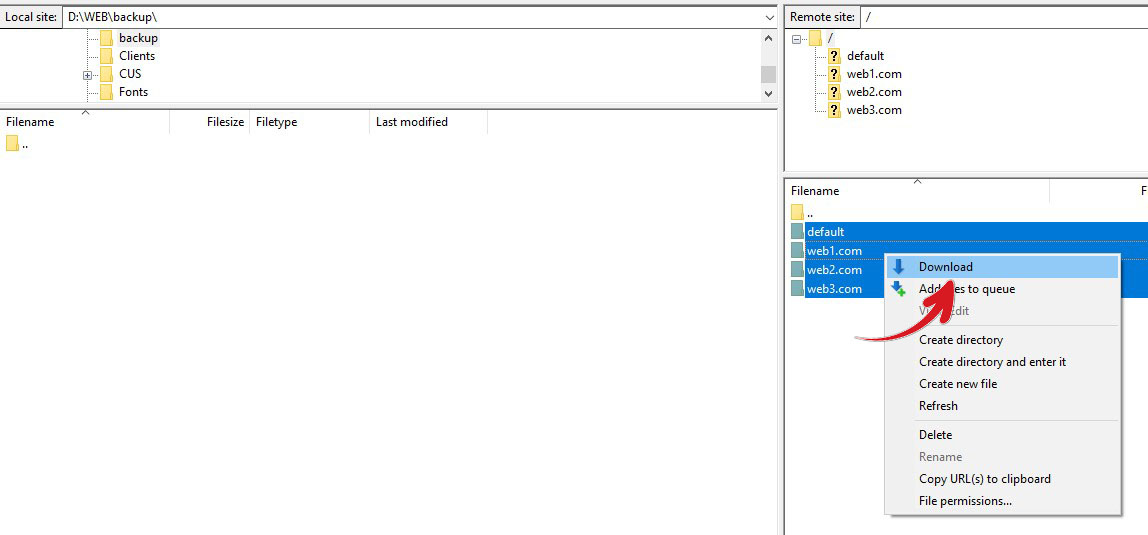 You can view the download progress below. Close the application after the download got completed.
Database Backup
1.Visit Databases for view the list of databases. Open phpMyAdmin for access the databases.

2. Press Send Anyway, if you have found this error.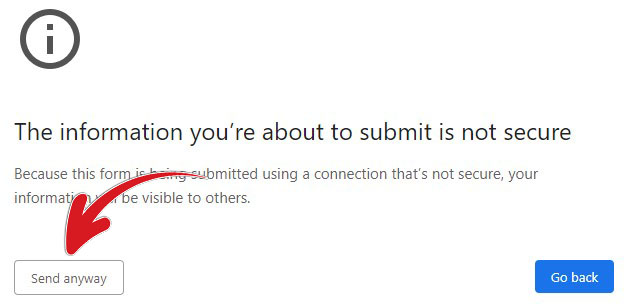 3. Copy the Database Username & Password for Access the database via phpMyAdmin.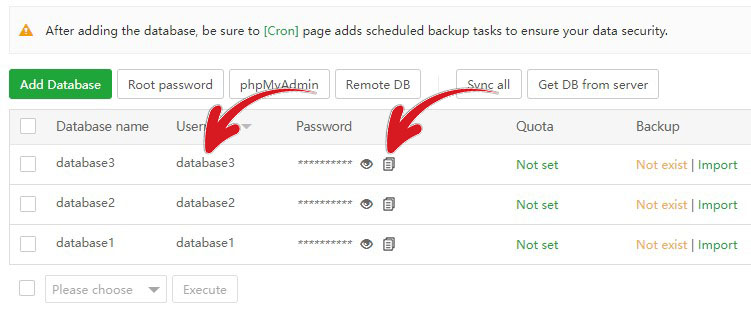 4. Enter the copied Username & Password to proceed the login.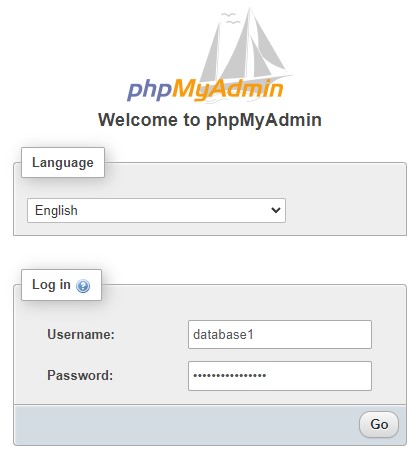 5.After logged in, Click on the database

6. Click Export

7. Click Go to download the database