Want to know about web hosting as a business? Considering your own web hosting company at a small level? Want to know how to provide jobs to others with your web hosting company?
Reseller web hosting will help you achieve all those said above. Let me explain how Reseller web hosting works.
What is Reseller web hosting?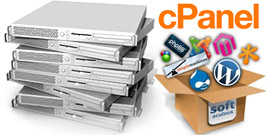 In Reseller web hosting, the service provider company allocates a certain amount of space and bandwidth to a user for renting to other people. The user can open up any number of websites for others or for himself in the allocated space. The Resellers can even have only a basic knowledge about web hosting. If their customers have any problems with their servers or security, they can simply forward the complaints to the service provider company. Reseller web hosting helps many companies form an independent web hosting business. The Reseller can get a marginal profit for each web hosting service done by him.
Advantages of Reseller web hosting:
With Reseller web hosting, you can get some space and bandwidth for rent from another company and open a new company for yourself. You can custom name your own company, advertise it as a business and make people know your brand and logo. You can create unique and special web hosting plans of various sizes and timings to suit you and your customer. You can change any aspect of your company according to your need. You can divide your allocated resources as many times as you wish and create many different plans and features according to your customer's wants and needs. Also, you may address Customer Grievances yourself, or get help from your service provider company. To make it simple, your customers will regard you as an independent brand or style. So even if your service provider company is at loss, your brand name will maintain your customers for you and help grow your business.
Also, if you own an actual web hosting company, you will have to maintain the servers, check security, traffic theft, uptime guarantee, hardware repairs, software updates, etc. but if you have a Reseller web hosting business, you will get all services from your parent company. They will do all these tasks for you. This saves you a lot of time and energy and at the same time helps you make a profit. Managing a Reseller web hosting company is very easier and lighter compared to managing an actual web hosting server.
The Reseller web hosting companies usually provide Virtual Private Servers for their customers. VPS servers are easy to manage for both the user and the company. Some Reseller Companies provide other services as well.
You can also give up some space from your server for other to start a Reseller web hosting business. You can create such plans and services and attract many Resellers for your company.
Confused as to where to start your business form? Don't worry! Our company @ ZolaHost.com provides the perfect plans for Reseller web hosting business. To know more, please visit Reseller Hosting page.