ZolaHost offer the professional affiliate program to the people earn money online without any investment. Many people have already joined in our program and still earning. Use this opportunity to make money through the people from your circle. If you have websites or blogs place affiliate banners into your sites to earn extra income from the traffic to your websites.
What is my work?
You don't need to work hard for this job, Just refer the people from your circle to us is your work. Websites are most important part of a business and publishing news online. This is the reason people need to start a own website for their business and individual uses. But they don't know who provide a website creation and website management service.
Ask to the people who are doing the business and explain how the websites will be helpful for their business. If they understand the advantages of a website definitely they will start a website via your referral. We will build a professional website for that person and you will get 25% commission for introduced that person to us.
Who Need Websites?
Real Estate Promoters
Matrimonial Service Providers
Photo and Video Coverage & Editing
Departmental Stores
Training Institutes
Schools & Colleges
Computer Sales & Service
Trading Tips Provider
Export Business
Book Stores
Finance Companies
BBO Companies
Construction Business
Travel Agencies
Transport Services
Vehicle Sales & Service
Non-Profit Organisations & Trusts
Home Appliances Sales & Service
Poem & Article Writers
and more business & individual uses

 
How Much I Will Earn?
All packages from the Web Designing & Web Hosting services are eligible for referrals. You will earn up to 25% commission per order placed via your referral link.
For web designing referrals, you can earn minimum Rs.1250 per referral.
For web hosting referrals, you can earn minimum Rs.125 per referral.
You can easily track how many people you have referred and how much you have earned from your referrals.
Your affiliate commission will be credited to your account once the customer has completed the order. Our minimum withdrawal limit is Rs.3000. You will get the referral commission to your bank account directly once you click the withdrawal button.
How To Get My Affiliate ID & Banners?
Step 1 : Click "Earn Money" menu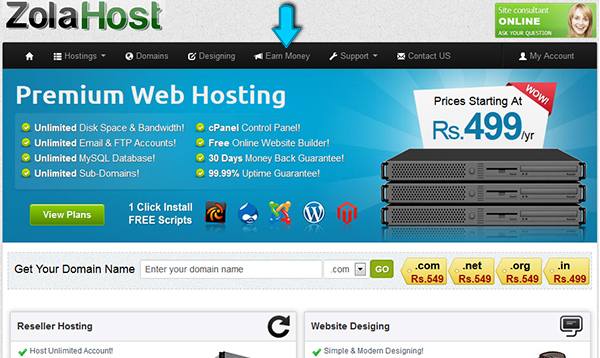 Step 2 : Click "Signup Now" button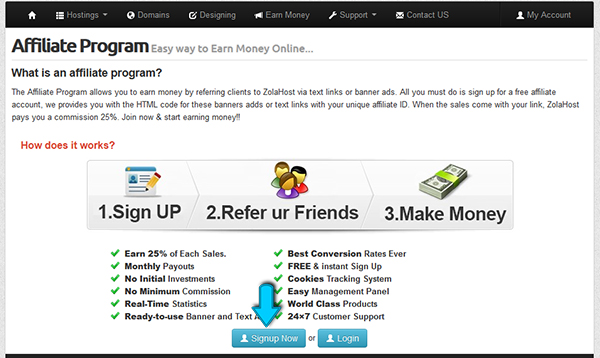 Step 3 : Fill the form. Then click "Register" button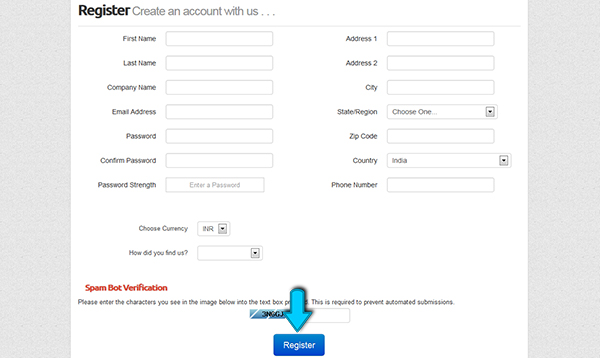 Step 4 : Click "My Account". Then click "Affiliate Program"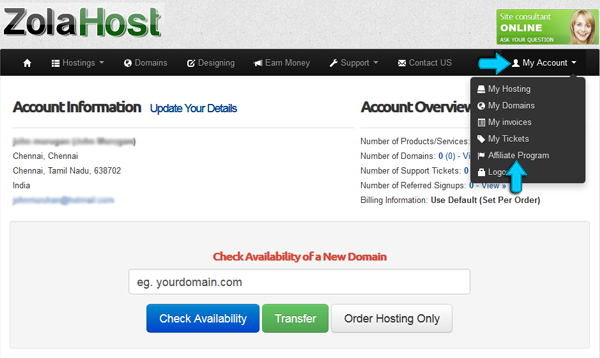 Step 5 : Click "Activate Affiliate Account" button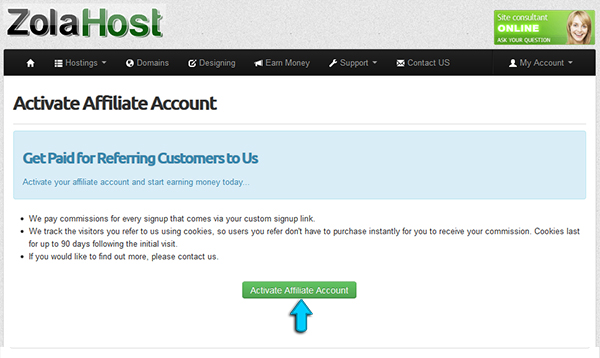 Step 6 : Bookmark or Copy & Save "Your Unique Referral Link". If anyone want to start a website, just share this link with that person.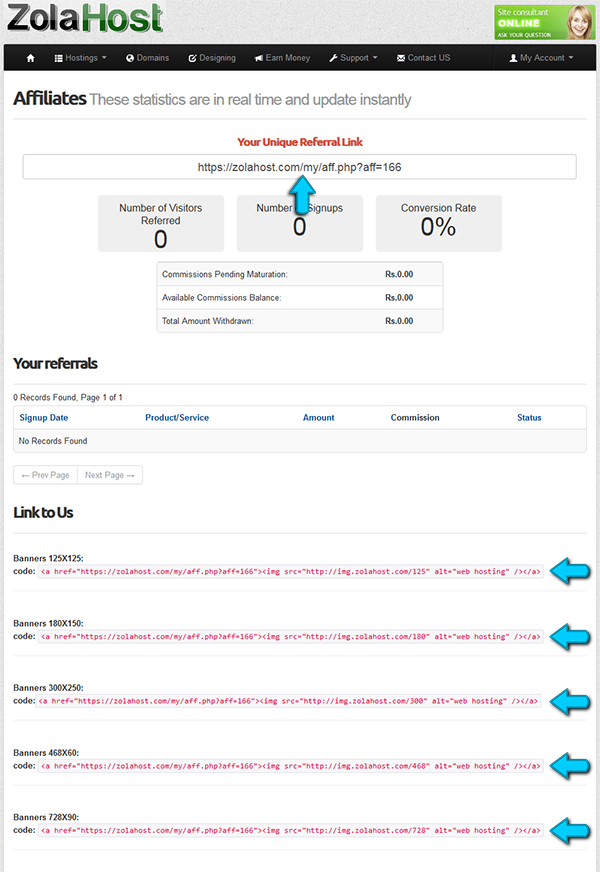 Step 7 : Your affiliate banners available below  "Your Unique Referral Link". Place that banner codes into your websites & blogs.
Step 8 : Your affiliate banners will appear like these images.