In CyberPanel, we can easily add and manage the websites via their interface. Follow these simple procedure to add your domain name into CyberPanel.
Step 1 : Click WEBSITES from the control panel Home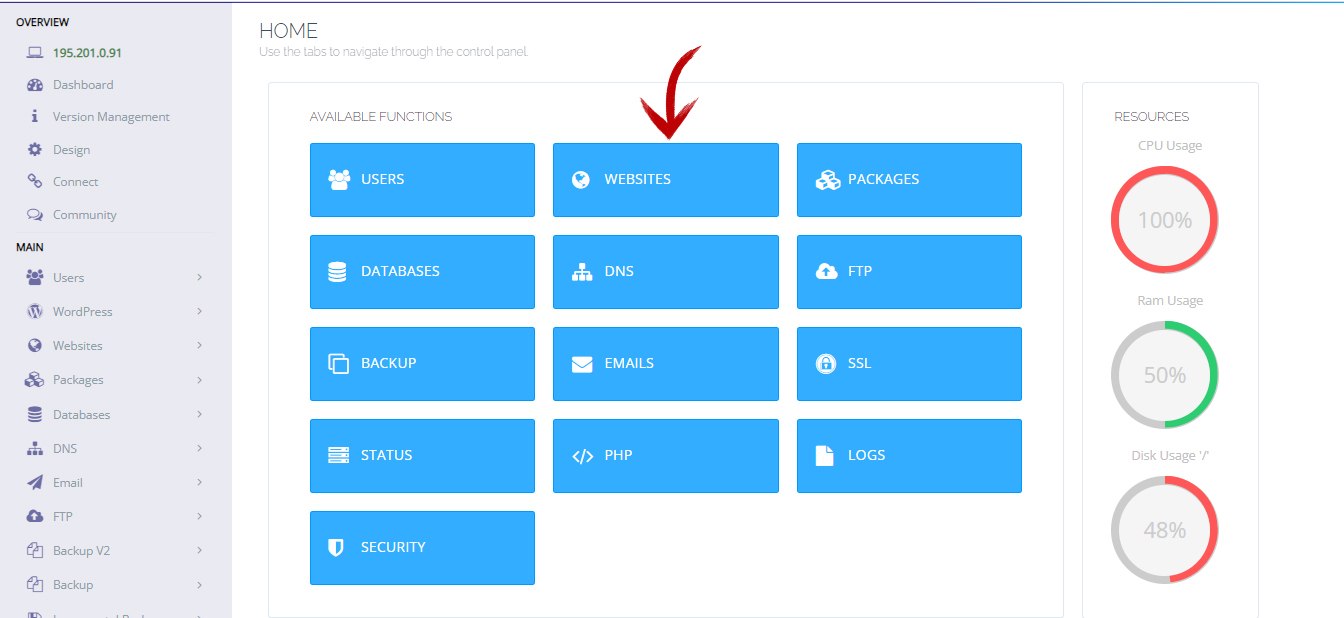 Step 2 : Click CREATE WEBSITE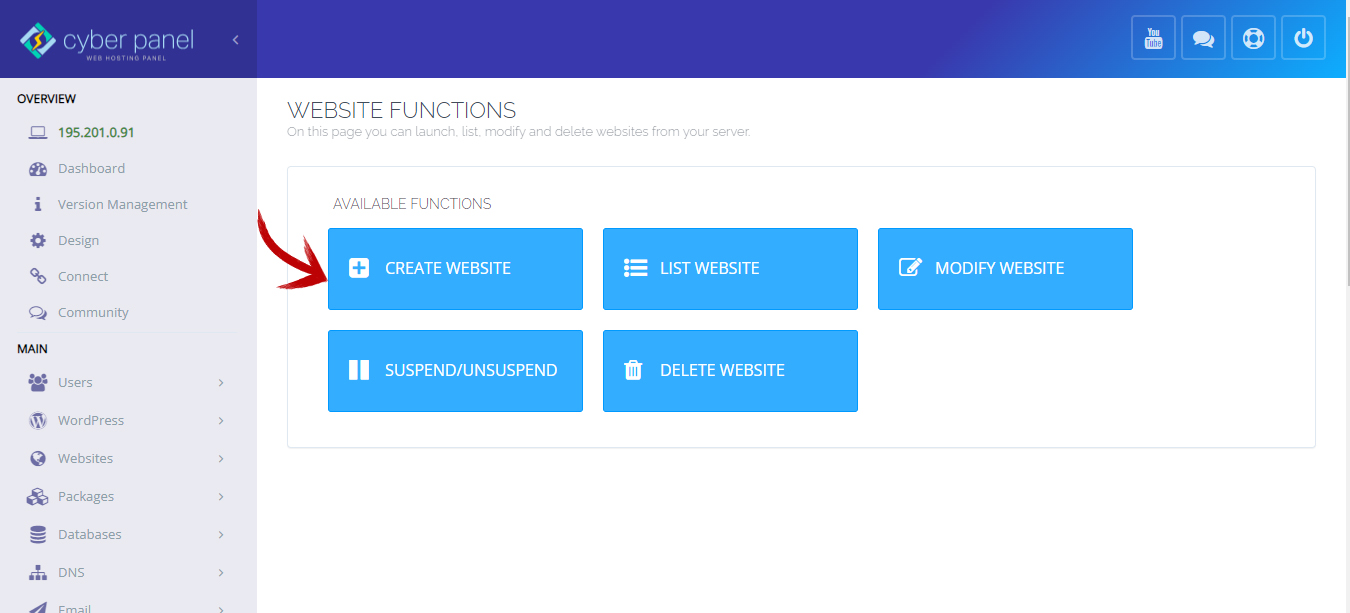 Step 3 : Fill the details and click Create Website to add your domain in CyberPanel.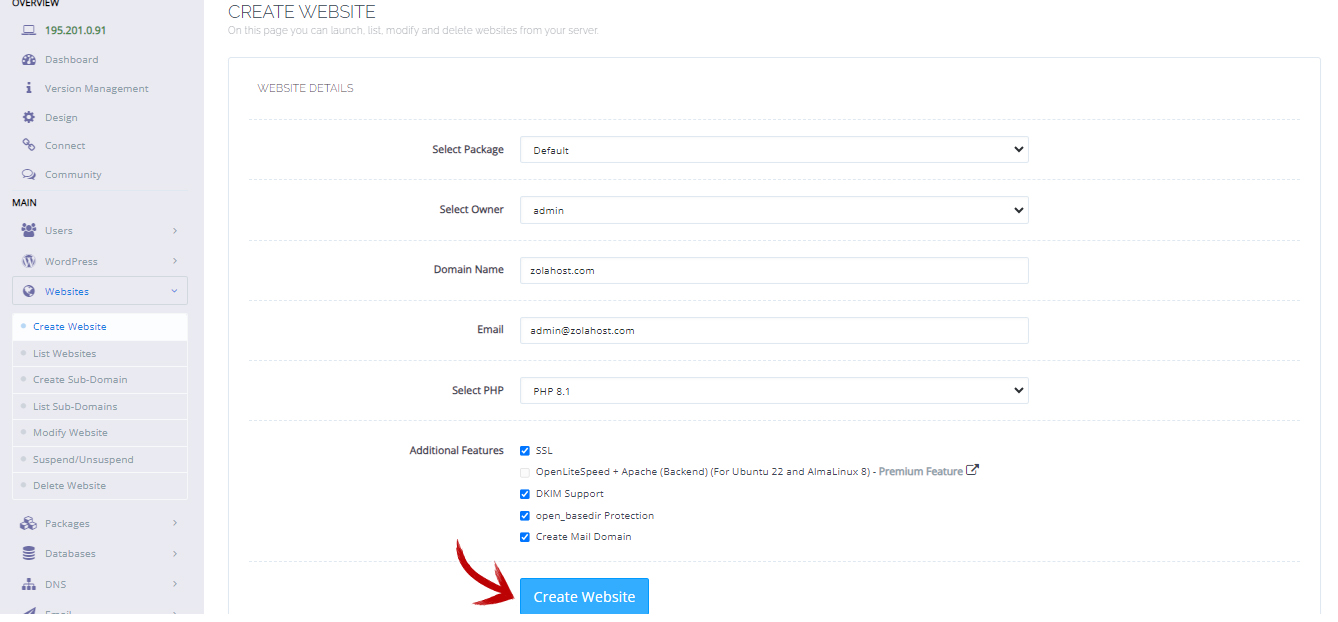 Step 4 : Your website will be appear in list of the sites after your site got added successfully.