Why People Choose CloudFlare?
We all knew CloudFlare is one of the most used content delivery networks in the world. It's an ordinary CDN service like all other CDN service providers, but CloudFlare offer a free package with a minimum of options and features. Free pack is the main point why they got more customers all around the world.
How It Will Work?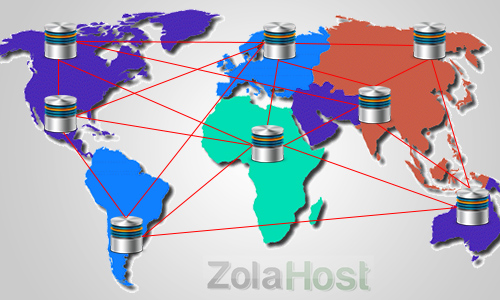 CloudFlare's working procedure is same like all other CDN service providers. Some unique features and options are the difference between these CDN networks.
Deliver your website's content to the users through their servers is the work of these networks. Otherwise, quality and speed are increasing day by day from an effect of competition between the companies.
Every single CDN network has servers in various locations for delivering the content from the server nearest to the user. All of their servers are connected like a cloud concept.
For example, If a visitor came from Australia visits your website, CDN will load the website through the server located nearest to Australia.
Save The Bandwidth
Your website will start working via CloudFlare servers once you integrate your website with them. Their servers will store your website's contents as cache files. Every single content of your web page will load to the visitor from that cache only. This process will save your website's bandwidth and resource because user doesn't need to connect your server for accessing the website.
Prevent From The Attacks
CloudFlare will prevent the spam and unwanted attacks from spammers. Nowadays lots of blackhat tools available in internet for publishing spam messages for doing blackhat SEO. Spammers are using these kind of tools and application for share spam messages into the websites via comments and more options.
The CloudFlare's system will collect and blacklist the anonymous IP addresses which are used by the spammers because an anonymous IP address is mostly used for spam related attacks only. There are more than a billion websites are using CloudFlare's service so their system can easily collect the list of spam IP addresses from the attacks targeted on that websites.
Click Here to start a CloudFlare Web Hosting with awesome features.