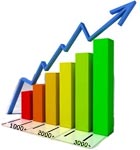 We are offering highly optimized VPS servers for running event blogging websites and the websites with a huge amount of traffic. Our servers can handle more than 3000 realtime visitors on your website. Our servers are always optimized for running the websites using WordPress. Our VPS supports to run MySQL, PHP, Perl, Python (Django), Ruby and FFMpeg. Our vision is providing a better performance at affordable prices. Our service is completely managed, so you don't need to worry about the technical issues.
Unlimited Sites
You can run unlimited sites on the VPS. There is no restriction or limitation placed to adding number of domains.
Control Panel
We recommend Vesta Control Panel, which is the best open source control panel for VPS. Otherwise, we can install any control panel if you want to install other control panels.
Upgrade VPS
You can upgrade and downgrade your VPS package at any time.
Installing Applications
You have a full root access to installing any application that's compatible with the VPS package you subscribe. However, any application that violates our Policy won't be allowed.
Free Migrations
If you want to move your websites from another company to our VPS, our technicians will assist you to migrate your websites.
IP Address
All of our VPS packages come with a 1 dedicated IP address. If you want more IP address, you need to extra fee per IP address.
We are providing 4 types of VPS packages that's suitable for the websites with various amounts of traffic and the real time visitors.
VPS 1 can handle up to 400 realtime visitors
VPS 2 can handle up to 800 realtime visitors
VPS 3 can handle up to 1500 realtime visitors
VPS 4 can handle up to 3000 realtime visitors
We don't allow to run downloading sites on a VPS. Choose our Dedicated Server packages, if you want to run a downloading website.