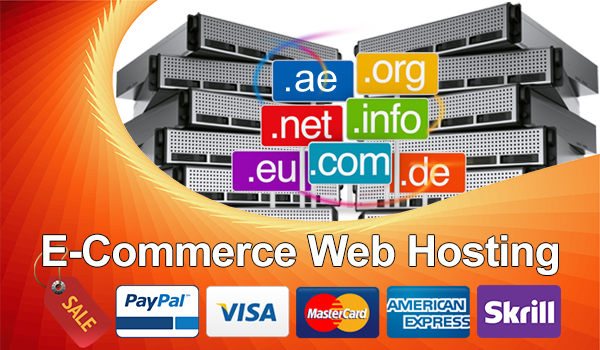 Ecommerce Web Hosting For Your Business
We are providing the Ecommerce Web Hosting with premium features to build your own online store. Lots of local sellers want to sell their products online because they knew online sales is the next generation of a business. To achieve that,People need to create a website with a shopping facility to sell their products online.But people think that creating and managing an online shopping website is too much expensive and more complicated. This is the reason why people are afraid to invest in an online business.
Is Online Shopping website costly & Complicated?
No… No… No,
It was too much expensive & more complicated in the 19th century. Nowadays, there are lots of open source and free ready-made applications available to build your own online store in few seconds. The technology is improved and can install the software on your PC in a single click.In the same way you can install an online store on your website in a single click.
The cost to host your website is always affordable. You need to spend just $27 (Rs.1600) per year for Web Hosting & Domain Name Registration service.
Ecommerce Hosting Features
For this cost you will get following features on your online shopping website.

Admin Panel:
You will get an Admin Panel for managing your online store completely with all Read,write,update access.

Customer Registration:
Unlimited customers can be registered on your store.You can Add,Delete or Modify the customer details at any time.

Categories:
You can add unlimited main categories and sub categories by yourself. Rename / Delete / Edit the categories yourself and you can set the orders for the categories.

Products:
You can add unlimited products and select the categories for the products.You can automate the system to know how many items are available for sale in your store or items that goes to out of stock after all items are purchased by your customers.

Special Offers:
You can provide special offers and discounts based on categories or based on products. Discounts & Special Offers will be helpful to promote your business and improve the sales.

Payment Gateways:
Payment gateways are used for receiving the payments from customers online. You can integrate the payment gateway into your website for collecting the payments from your customers who bought the products from you.
These are some of the important features available in our Ecommerce Web Hosting service. There are lots of features available include Themes, Plugins, Multi Currency and more. Start your own online store with our Ecommerce Web Hosting.