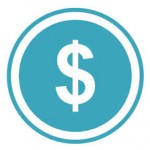 Earn Without Investment
You too can earn online without investing a single rupee. you cannot expect to earn in lakhs, but you can surely make at-least Rs.4000 – Rs.5000 per month. you are not going to cheat anyone. You are earning only through your own efforts. We will see how this is possible.
Everyone knows websites have become a necessity in today's world. Websites are required for all businesses to attract more consumers. You would have notice even small companies have a website of their own now.
But such small companies usually do not possess the knowledge about maintaining a site. So they seek the help of those who know about it. They allocate an amount of money for maintaining their site and posting details they provide. Thus many people now work in starting websites and maintain them.
How To Start
You too can start a website for anybody you know and maintain it for an income. This is of two types: The first is to design and maintain the websites you create, yourself. The second way is to receive orders for designing and leave the work to us – we will do it for you.
If you design your websites on your own, you are bound to make a profit. Because all the designing work is done by you. Having basic knowledge about web designing is sufficient. we will provide the software needed to design and maintain and also teach you how to use the software through videos.
Or if you get orders for web designing and let us design on your behalf, you earn a profit, but comparatively small. Because all the work is done by us here.