Email address with your website name is most important feature of a web hosting. You can create the email ids with your website name with in seconds like "[email protected]" & "[email protected]". You can access these mail accounts via our web based email client or offline software like Microsoft Outlook. There is option available in our hosting for create and manage the email accounts offline and online.
Step 1 : Login to your cpanel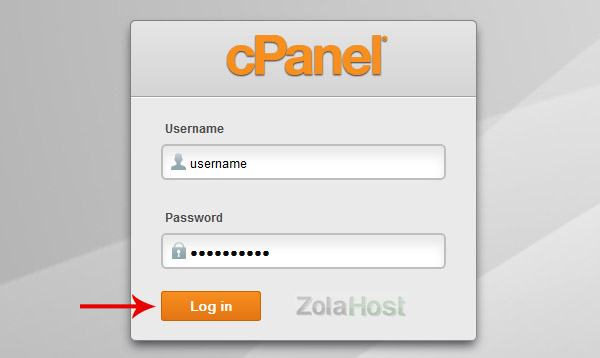 Step 2 : Click "Email Accounts" option available inside the Mail category.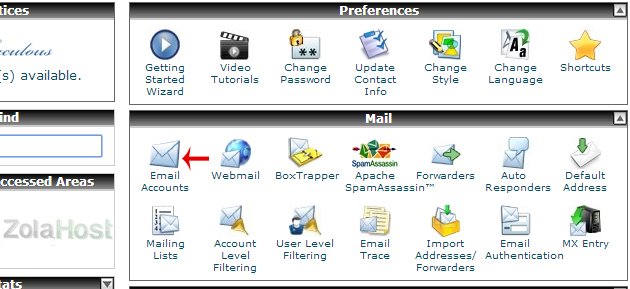 Step 3 : Fill the username & password; Then click "Create Account" button to create your email account.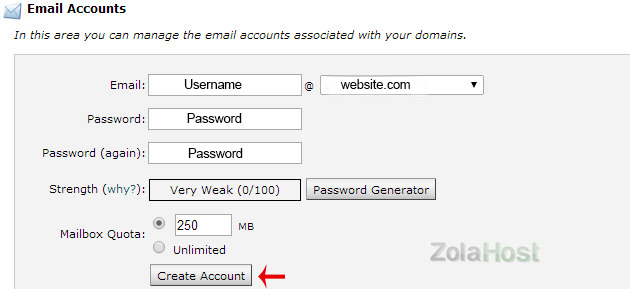 Step 4 : A green message will appears like in this image given below after your email account has created successfully. In the same page, you can view and manage the list of email accounts have created in your cPanel.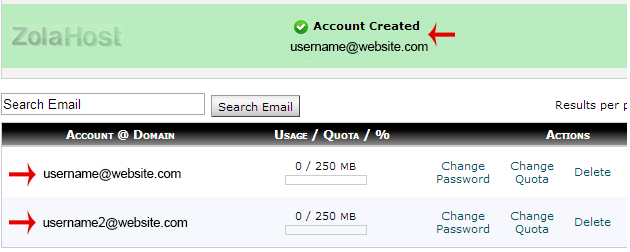 Step 5 : Click "More–>Access Webmail" to access and manage your email account online. Or visit "yourwebsitename.com/webmail" and use your email username and password for directly login to the webmail without login into the cPanel.
Step 6 : Click "More–>Configure Email Client" to get the settings for integrate your email with the offline software like Microsoft Outlook.