We all enjoy a little freedom and creativity in all our tasks. Likewise, many people want to have the freedom to run any OS or script on their server or website. They may also like to have their server in their control. A dedicated server provides all the features they ask for.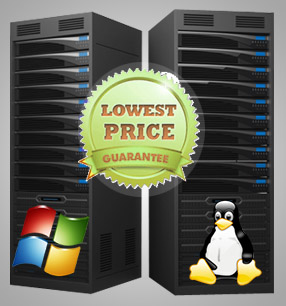 Dedicated servers are large machines that are used to host the websites with large amount of traffic and run applications online. The whole server is occupied by only one admin, so the admin has full control over the server. Such websites do not have any problems in bandwidth allocation or bottleneck issues. They can reboot and format their server any number of times without affecting others. They do not have any software related support for free. The company gives them the necessary infrastructure, power supply, generators, UPS, systems, etc. the user has to take care of all kernel upgrades, security patches and all software and hardware updations.
Thus, dedicated servers lure many companies with their freedom of server managing. The only feature that makes many people think twice is the price of a dedicated server. A dedicated server can be considered the costliest of all servers. The servers` cost is the only negative factor of dedicated servers. But we provide cheap dedicated servers in India. Thus we change the only negative factor of the dedicated servers to a positive one, and help you get all the freedom at a reasonable and cheap price. You will get all the features and experience of a premium dedicated server at a very low cost. Now you can host your websites with your own OS and with the scripts and applications you choose. This will help your creative designing skills too. Also, the visitors of your website will never get any slow loading or server down issues. Your whole server is at your disposal, so you can guarantee 99.9% uptime to all your users. Also, you can use any security feature you want and you can use any encryption for your data. Your custom made security measures will give you the best sense of security and control.
There are some drawbacks too, when choosing a dedicated server over others. A dedicated server needs care and good managing at all levels. You will have to manage all updates and security. If your server crashes or are hacked, it is up to you to bring it back. There will be no customer support to help you and guide you. But these are not very major problems if you have the expertise and knowledge about the server.
So our company can help you setup your website with a server dedicated only to you. Our company will provide state of the art servers and infrastructure for you to host your site. You don`t need to be afraid of the price factor any more. For unbelievable prices and offers in dedicated servers please visit our Dedicated Server Pricing Page.