You need to change the nameserver values if you are subscribe a domain name from us and subscribe a hosting from other web hosting service providers.  In our control panel, people can easily change the nameserver for their domain names. Some of our customers don't know where is an option available for changing the nameserver.
This tutorial will helps you to change the nameserver in ZolaHost. Your domain name will be pointed to your web hosting within 5 minutes after change the nameserver.
Step 1 : Click "My Account" on the top menu. Login your ZolaHost account email address and password. If you don't know your password, click "Request A Password Reset" link to reset your password.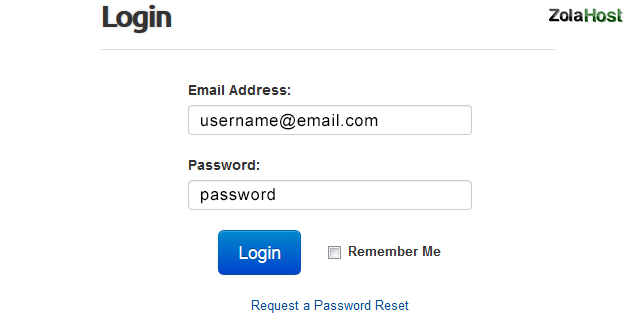 Step 2 : Click "View" in number of domains for access your domain names registered with us.

Step 3 : Click "Manage Domain" for which domain name you want to change the nameserver

Step 4 : Click "Nameservers" tab and select "Use Custom Nameservers". Then type the nameserver values provided by your hosting provider and click "change Nameservers" to complete the process.